"Happy New Year, you (bleep)s!"

This article, Richard, is the sole property of Nearó, and as such you are not allowed to use or edit it without my explicit permission. If you wish to use this article, just leave a message on my talk page and I will reply as soon as I'm able.
Richard
Kanji

リチャード

Rōmaji

Richādo

Alias(s)

Lawbringer (法律家 Hōritsuya)
Lynx (山猫 Yamaneko)

Characteristics

Status

Active

Race

Human

Birthdate

15th of December

Birthplace

Gothenburg, Sweden

Gender

Male

Age

34

Blood Type

AB+

Education

Master's in Politics and War

Appearance

Hair Color

Blonde

Eye Color

Orange

Height

6'3"

Tattoos and Unusual Features

Scar across his right eye

Professional Status

Affiliation
Previous Affiliation
Occupation

Guard

Previous Occupation

Soldier

Building Number

Personal Status

Sexuality

Heterosexual

Magic, Abilities, and Equipment

Abilities
Weaponry and Armor

Sniper
Handgun
Smoke Grenades
Richard (リチャード Richādo): is a former military officer and guard at Valhalla Prison before he was transferred to become the deputy supervising officer of Building 2. Born into a family of a long line of military service, Richard grew up to follow in their footsteps while being surrounded by the strict rules and great expectations that would shape him into the man that he's today. He studied Master's in Politics and War at the Swedish Defence University before entering the military service, here he'd go on to become a military officer and met Harald Helvegen, the man who'd later become the Warden of Valhalla Prison. Richard would continue to serve the military for a couple of years before being offered a position as a guard by his former superior and comrade, to which he accepted Harald's offer and started working at the Scandinavian prison. After having been employed for six years within the prison, Richard was transferred to become a guard at Nanba Prison, eventually working his way up to being promoted to a deputy supervising officer.
While being a guard at Valhalla Prison, Richard earned a reputation among the prisoners and guards alike as an enforcer, known for taking it upon himself to set things straight should a troublesome situation arise, to which the inmates starting calling him a Lawbringer (法律家 Hōritsuya). While the alias itself brought him more respect along with his colleagues, many of the inmates were easily annoyed with only having him around as they believed him to be too picky. But his title never followed its way with him as he started working at Nanba Prison, but instead, it was replaced with Lynx (山猫 Yamaneko) since it was the largest feline animal within his country and lion wouldn't suit a newcomer of lower rank at the time. This also follows the common theme of titles given to many of the guards within the prison.
Appearance
Edit

Personality
Edit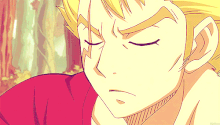 Boxing: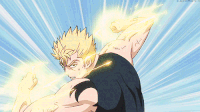 -
Weapon Specialist: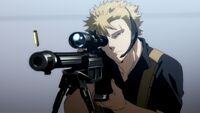 -
Physical Abilities
Edit
Expert Hand-to-Hand Combatant: -
Ki Abilities
Edit
Electricity Manipulation (電気操作 Denki Sōsa): -
Equipment
Edit
Handgun:
Sniper:
Richard's appearance is based off the character Laxus Dreyar from Fairy Tail.